Salim Ahmed comes again with film on Kunjalimarakkar
31 Oct 2011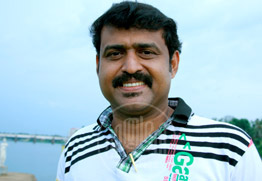 Kochi: Salim Ahmed who created a milestone through his national award winning film `Adaminte Makan Abu' is coming up with another film, this time with the story of great patriot Kunjalimarakkar .

Salim is now busy with the primary level works of the new film. But it is not decided who will do the lead role of Kunjaliamarakkar. It is also rumoured that South Indian superstar Vikram might do the lead role. But no decision has been reached on this.

Salim said with the film he is trying to walk differently from the so-called historic film approach. He said there wouldn't be any super human character and he would try to portray the period as the way it was. Kunjlimarkakar, who was the head of navy of Zamorins, created history by fighting against Portuguese

Actually Kunjalimarakkar depicts the name of a post. The Marakkars were those who in the 17 th century fought against Portuguese in sea. There are four such prominent Marakkars in the history and among them Kunjlaimarakkar second was the one who courageously fought against Portuguese.

Earlier there was a film based on Kunjalimarakkar made in Malayalam. In 1966, SS Rajan directed the film in which Kottarkkara Sreedharan Nair acted as Kunjali marakkar. That year the film bagged the national award for best Malayalam film. Though Jayaraj announced the film with Mammooty , the film was dropped later.